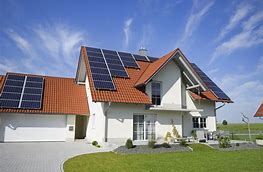 European Studies Introduce the Value of Solar Power
A piece from the Queensland University of Technology recently presented a great deal of support on the theory that the demand for the domestic solar market is no longer dominated by people with higher incomes. Their report shows the highest receipt of solar PV systems in Queensland most recently to be from families of medium to lower income levels.
Overall, in the past, there have been a number of challenges for the purchase of solar PV based upon the high price and lack of income ability to purchase both the system and its installation. The Queensland team recently completed this report, the first since 2001 that sought out evaluation of solar energy use in relation to household income. And, at this point a great deal of change has come to the consumer profile since 2001.
"The results of the study showed:
the profile of consumers now acquiring solar PV users is vastly different from a decade ago;
income and education no longer define those acquiring solar;
home ownership remains a crucial feature of solar PV customers; and that the dwelling was most likely to be a house with three or more bedrooms occupied by a family of two or more; and
being aged over 55 years emerged as important features of current solar PV customers and may reflect concern about controlling electricity costs."
Considering the ability to move toward a much more affordable mortgage, utility savings and much more, the better overall access to these features is incredible. In many of these ways, the homes at solar communities provide the ability for both financial resilience as well as savings from extensive utility bills…
With the improved realization that solar energy is affordable and beneficial in the family household, there is much to be said for the solar communities built with homes already eco-friendly. Many are built to walk into a home already set up to provide minimal energy costs, from solar panels for electric and eco-friendly appliances throughout the home. Not only are the savings wonderful on a monthly basis, but our communities and clientele are in the same range as the findings of this Queensland study. With most mid-sized, solar-powered homes priced around $250K and communities of middle-class families, there are companies out there more concerned with the consumer and the earth than an immense profit (though I may be making an assumption). There is no need for the age of solar power to be elitist or restricted any longer. Quality, energy-efficient homes are for everyone, and companies working to build those communities are prepared to present all potential homes and communities to you.